Get to Know
Our Office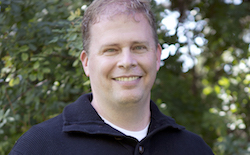 Meet Dr. Lowder
Dr. Lowder is board-certified and dedicated to providing you and your family with the best possible service at an affordable price. Get to know your new orthodontist!
Learn More
Welcome to Lowder Orthodontics!
At Lowder Orthodontics, we believe in making our patients feel at home when they visit our practice. Dr. Phil Lowder and our entire staff like to personalize the orthodontic care experience. This means doing more than just helping you achieve a healthy, beautiful smile. We get to know everyone who comes to our office and we go the extra mile to educate you about how to maintain your oral health. We strive to create a positive atmosphere that is always relaxed and welcoming.
Services
We keep Lowder Orthodontics up to date on all the latest techniques and technology in the field to give our patients the best, fastest, and most comfortable care experience possible. We invest in the most modern systems for patients of all ages, including:
Contact our Rigby or Rexburg location to schedule your complimentary consultation with Dr. Lowder. Feel free to direct any questions you may have to our friendly staff.